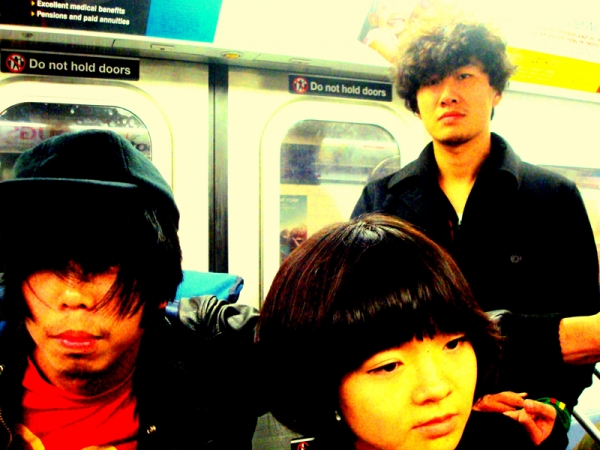 Hedgehog, 3 piece noise poppers from Beijing, China. On their Facebook page, the list their influences as "Can/Joy Division/Nirvana/Jesus And Mary Chain/Spacemen 3" & their genre as "indie classic rock shoegaze," while on their Bandcamp page they said: "in this new album, we want to create a new sound feeling of Hedgehog, we called it Sonic-Rock. it combine Punk/Pychedilic/Noise with Hedgehog's unique C86 sound&power."
link to Hedgehog's Sun Fun Gun on Bandcamp
They basically sound like a bunch of my favorite bands passed through a completely different culture's filters... Hit that link and drop the needle on "Heart on Fire". Some awesome melodic bass lines, trem'ed out fuzz gtr, and whispery Chinese/English hybrid lyrics... It is pretty satisfactory, as far as I'm concerned.
Handy Hedgehog links:
Discogs Last.fm Bandcamp Myspace Facebook Twitter website
Unfortunately, only about half their songs are actually streamable from their Bandcamp site, and their albums don't actually seem to have US distribution that I've been able to find so far :(